If it isn't a window, and it's made with stained glass, you'll find it here.
---
Dental Theme Sun Catcher
Perfect gift for your dentist. Non-dentists, not so much.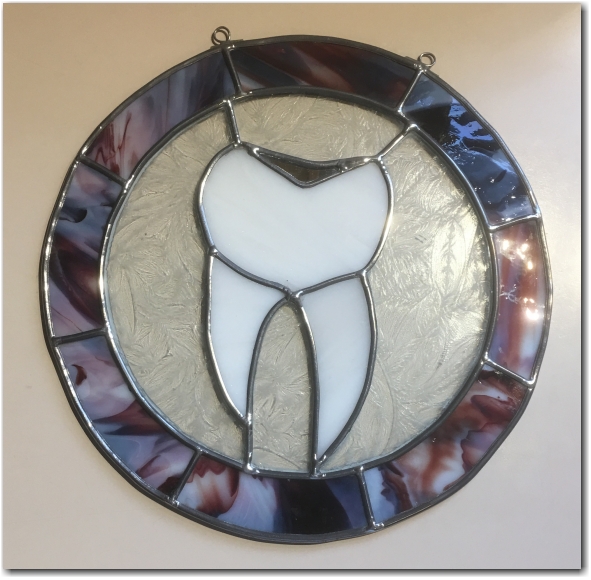 The filing is made with a piece of mirror. The outer ring glass was selected to, well frankly, to match blood and gauze. This round window is about 10.5 inches in diameter and is made using the traditional
leaded
stained glass method.
---
Cabinet Doors
This project was for my workshop. I needed four identically sized doors mounted into existing cabinets. Below is the design I came up with for the door inserts.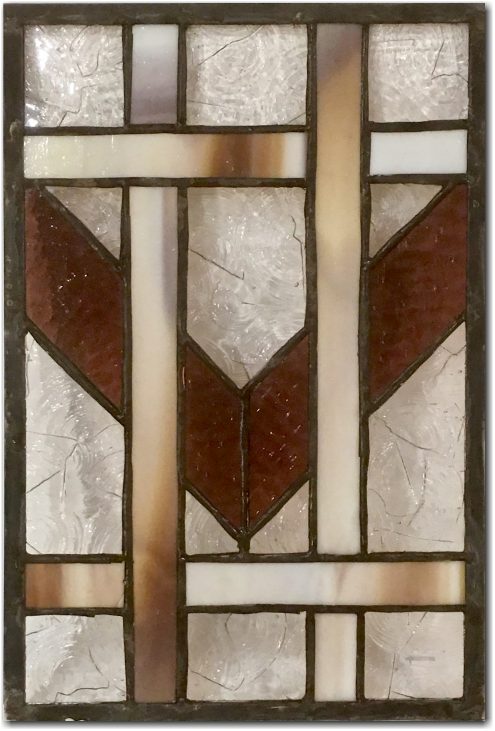 The cabinets these doors will fit onto have LED lighting, so I used a design that included a respectable amount of transparent glass to the light show through.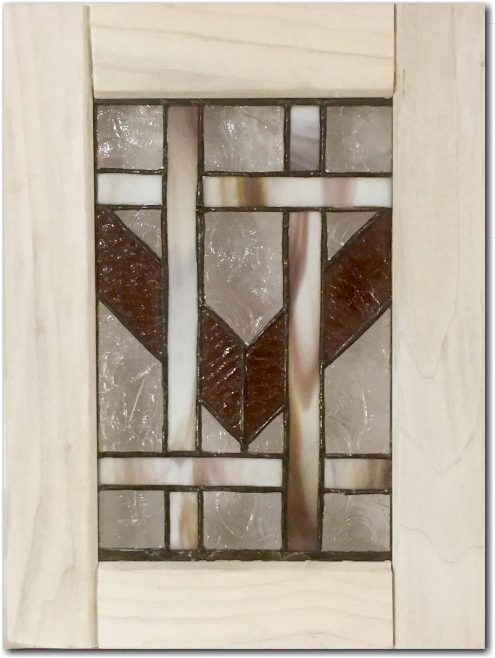 To stand out against the white stained poplar, the lead lines have been treated with a black patina and waxed.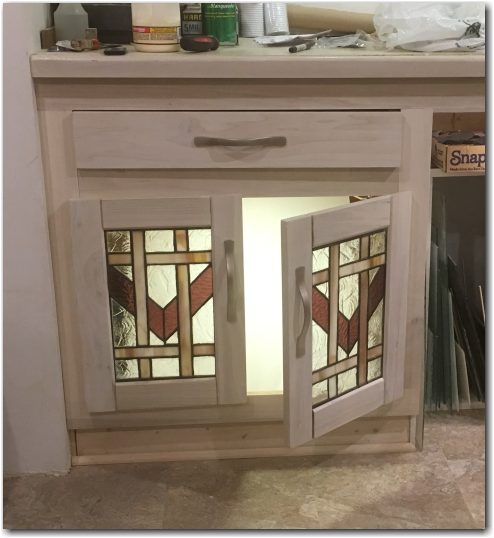 Here the completed doors have been installed. I used soft close hinges to protect the glass from accidental "slams". A small microswitch turns on the LED lighting when the doors are opened.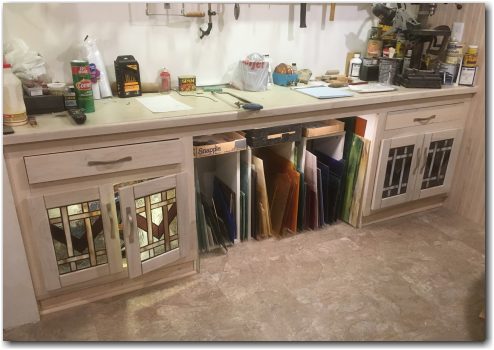 This picture shows the four cabinet doors with stained glass inserts. (Both sets of cabinets include LED lighting. In this photo, the doors on the right are closed so the light is off.)
---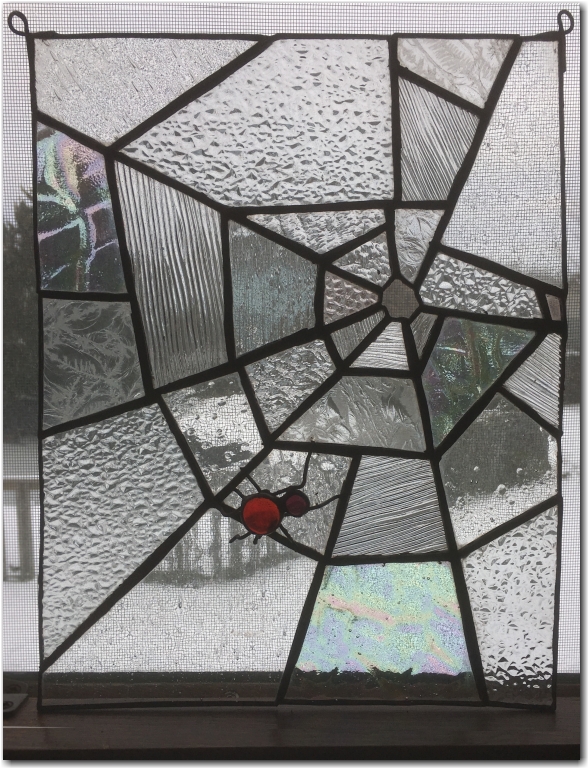 An abstract spider web, sure to draw a smile. 11" high x 9" wide..
---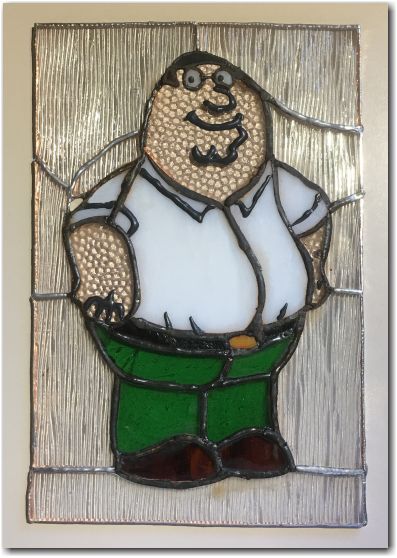 Just for fun, favorite cartoon character. This window is made using the copper foil method. See the assembly steps
here
.
---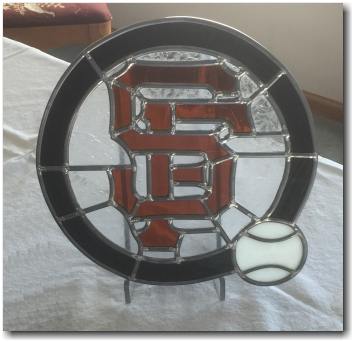 Giants fans loved this (approximately) 12" x 12" free standing leaded stained glass displayed in an acrylic stand. See the assembly steps
here
.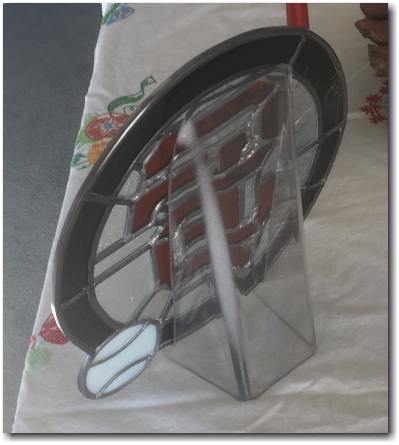 Want to learn how to make your own free standing stained glass displays?
Click here
.